FDNY Foundation Joins FDNY in Mourning Line of Duty Death
The FDNY Foundation joins the FDNY in mourning the loss of Firefighter William N. Tolley of Ladder 135, killed on April 20, 2017 in the line of duty.
Donations in his honor can be made to the Firefighter William Tolley's Children's Educational Fund by clicking here and selecting the fund in the drop down menu.
Firefighter Tolley was a 14-year veteran of the FDNY. Firefighter Tolley was critically injured while fighting a 2-alarm fire in Queens. He was transported to Wyckoff Heights Medical Center, where he succumbed to his injuries.
"We lost another hero today. A man dedicated to protecting others gave his life to this work and like all members of the FDNY, understood every single day that he was putting his life on the line, but he did it willingly in the service of others," said Mayor Bill de Blasio. "To his family, we say, we will stand with you not only today but in the days ahead and for years and years to come. This is what the FDNY does, stays by families through everything that comes ahead."
"It is a terrible tragedy for a Department that's certainly known more than its share of tragedies. Certainly our hearts are primarily with William's wife, Marie, with his daughter, Isabella, with his mom and dad, with his brother and with the members of Ladder 135 and Engine 286 who lost a dear colleague, a dear brother, in a moment," said Fire Commissioner Daniel A. Nigro. "It's a terrible tragedy for the Department, especially on the heels, one month after the death, of EMT Yadi Arroyo."
Firefighter Tolley was assigned to Ladder 135 in December of 2003. He was assigned to Ladder 155 in March of 2010 and assigned to Ladder 135 again in October of 2011.
Firefighter Tolley is the 1147th member of the Department to make the Supreme Sacrifice while serving our city.
The last member of the Department to die on duty was Emergency Medical Technician Yadira Arroyo of EMS Station 26 on the night of March 16, 2017.
Firefighter Tolley is survived by his wife, Marie and daughter, Isabella.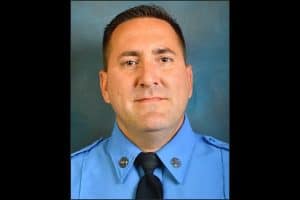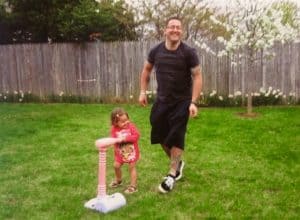 Firefighter William N. Tolley with daughter, Isabella.