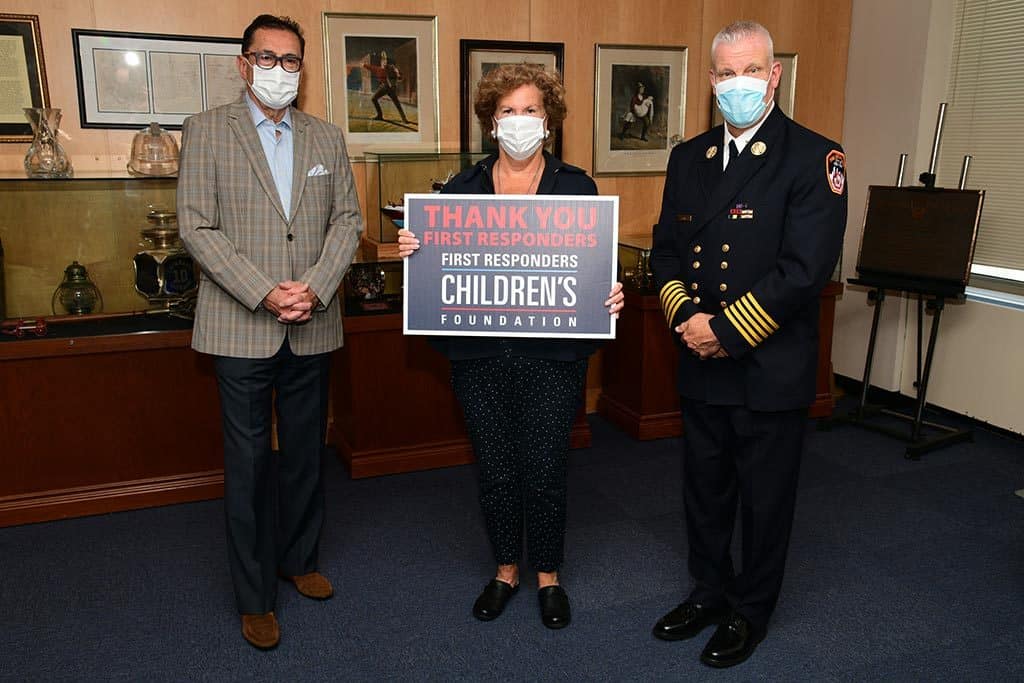 The FDNY and FDNY Foundation thanks the First Responders Children's Foundation (1st RCF) for their tremendous support of our FDNY EMT's, Paramedics and Firefighters who have been on the front lines fighting the COVID- 19 Virus.
The First Responders Children's Foundation (1st RCF) partnered with the FDNY Foundation and generously funded much needed resources for FDNY members – including lodging and meals for hundreds of members who could not return to their homes. FDNY members willingly confront risk to themselves and rely on their training to keep themselves safe. They are gravely concerned about sharing COVID-19 risk with their vulnerable family members – elderly parents, kids with special needs, and immunosuppressed partners. We are extremely grateful to the 1st RCF for assisting our members who are working on the front lines of this pandemic responding to thousands of emergency calls daily and being directly exposed to thousands of sick patients. This is what they were trained to do, and they do it with expertise and compassion, putting aside the risk to themselves and running bravely into the heart of dangerous situations.
The FDNY Foundation established the FDNY COVID-19 Emergency Fund to assist the Department as it continues to fight this unseen enemy.​ The FDNY Foundation partners with the New York City Fire Department in its critical mission to protect life and property in New York City. Central to that mission is helping to protect the health and safety of Firefighters, EMTs and Paramedics so that they can continue their work in service to all New Yorkers.
We thank the First Responders Children's Foundation for their tremendous support- never forgetting the sacrifice of first responders.